How LiDAR Brings Spatial Intelligence To Airports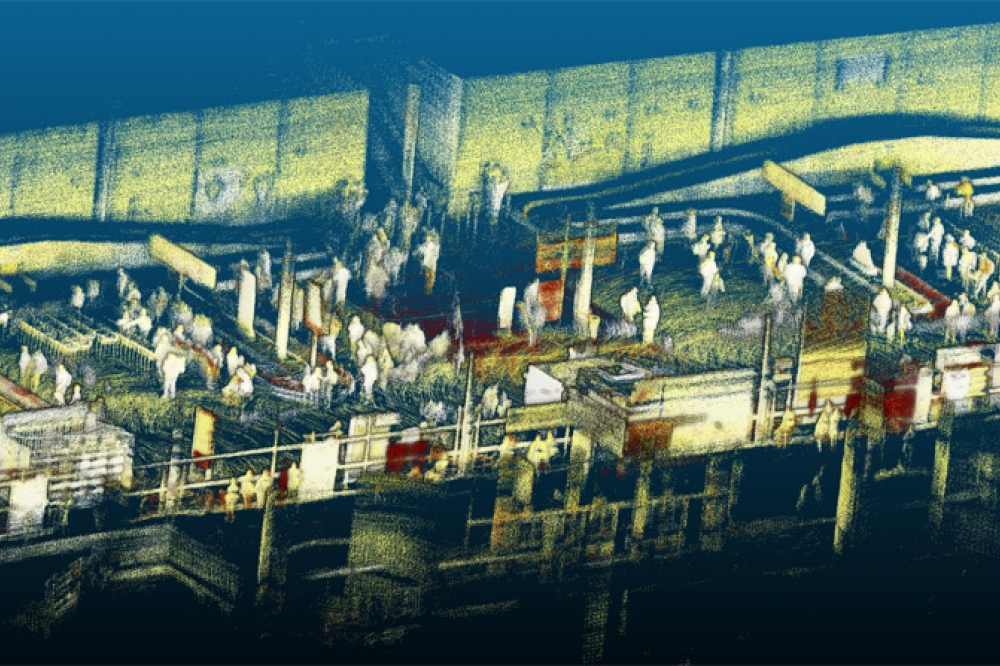 The performance and price of LiDARs, an important technology that can offer unique insights, have dramatically improved in the last few years.
The emergence of new software applications, such as Outsight's, is making it possible for non-Lidar specialists to easily and quickly make use of LiDAR technology.
This article will explore how and why airports are making good use of LiDAR-based solutions to take maximum advantage of this amazing technology.
By Raul Bravo, President, Outsight.
The growing difficulties airports, airlines, and travellers are encountering are all too familiar to anyone who frequently travels. We are experiencing a surge in airline delays and cancellations, congested TSA lines, and misplaced luggage as thousands of travellers flock to the airport to make up for missed travels after the pandemic.
Additionally, airports continue to experience staffing problems, such as a shortage of baggage handlers, which when coupled with the spike in demand for travel has resulted in even more lost bags; consumer complaints about airlines have reached historically high levels as a result of all these problems.
Airports are complex places. They need to be safe, able to handle a wide variety of users, and offer travellers quick and easy access, while controlling traffic in an area that is increasingly constrained.
Airports operators are responding by introducing new technologies to simplify procedures and improve the traveller experience.
This article explores how and why they are increasingly using LiDAR-based Software solutions to tackle these challenges, leveraging the unique value of Spatial Intelligence.
Why LidAR?
Many people first learned about the value of LiDAR data thanks to the Self-Driving Car application, which will be widely deployed at scale sooner or (more likely) later.
Unlike existing 2D-based perception technologies such as cameras, the 3D data from LiDAR produces highly detailed, accurate spatial measurements and works in a range of environments and contexts, such as during the night and under direct sunlight.
In order to determine the distance, shape, and velocity of objects, the sensor illuminates the surrounding area with millions of low-power laser light spots that are invisible to the human eye and measures how long it takes for the light to reflect back. That is what its name, LIght Detection And Ranging, actually means.
This new kind of sensor also offers an important nontechnical advantage: no personally identifiable information is ever captured.

The technology has recently attracted a lot of attention since it can make anything that moves, monitors moving things, or involves measuring volumes smarter, more effective and safer. That's a big market.
In fact, several billion dollars have been spent on the development of LiDAR hardware technology and approximately 100 businesses manufacture LiDARs. About 10 of them have went public.
Why now?
As a direct consequence of this fierce competition and ample resources in the hardware development, three consequences have emerged, each of which is of particular relevance to airports:
1. In a few years, performance has greatly improved and price has dramatically decreased, making it competitive against legacy 2D sensing solutions in most market segments. This is especially relevant for airports when one considers the total number of units, installation and processing costs that are required to monitor a certain area.
2. Given the long-term and low cost nature of the automotive business and the even longer-term deployment of self-driving cars at scale, the industry is increasingly focusing on applications in all other areas and developing solutions that are specifically tailored to them.
This includes Mobile Robotics, Industrial applications as well as Infrastructure such as Airports.
For example, a new kind of sensor of type "Dome" has been designed for low-ceiling situations typically found in passport control zones or inter-terminal aisles.
3. The emergence of a wide variety of applications, contexts, and markets has shifted the focus of technological development from commoditized hardware toward the development of Software solutions that make it possible for non-LiDAR specialists to make use of this technology in the quickest and easiest way.
Indeed, LiDAR hardware only provides raw data that can't be used "as is" without the appropriate software.
Companies like Outsight has created a new category of LiDAR Software adapted to the new evolution stage of the market: an Edge LiDAR Software Pre-Processor receives a heterogeneous set of data from different manufacturers and types as an input, processes it in real-time, and delivers a standardized stream of actionable information.