MantiSpectra And Vestel Cooperate To Make Home Appliances Smarter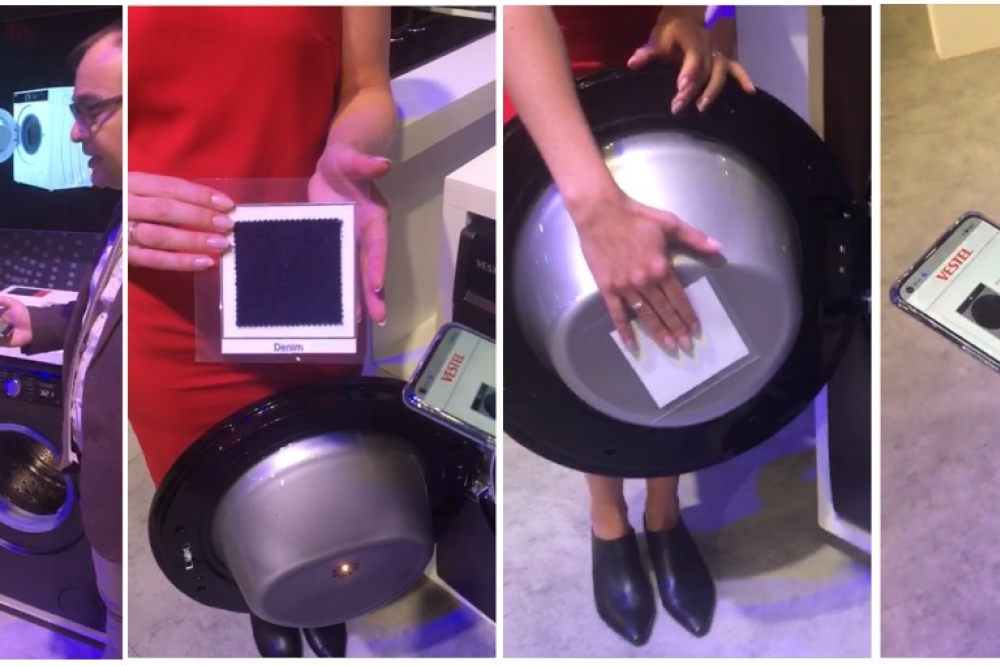 The Eindhoven-based start-up MantiSpectra has signed a framework agreement with Vestel group to validate and accelerate the use of spectral sensing technologies in the domain of Smart Home appliances.
MantiSpectra, a deep tech spin-off of Eindhoven University of Technology, has recently developed ChipSense™, a photonic chip that will revolutionize the spectrometer landscape and has the potential to play a key role in mass adoption of affordable, integrated spectrometers. With its unique technology, it can grow into a leading position in multiple markets. The Startup is part of PhotonDelta, a strong Dutch ecosystem of integrated photonics players, accelerating a leading-edge supply chain located in Europe.
Vestel is a multi-industry manufacturer and operates in Consumer Electronics, Household Appliances, Smart Home & IoT Solutions, Refrigerators, Dishwashers, Washing Machines, Tumble Dryers Cooking Appliances, Air Conditioners, and Water Heaters Smart Smartphones. With more than 19,000 employees, Vestel exports globally to 157 countries, over 900 partners, and 35,000,000 production capacities per year and is surrounded by 500 brands.
In the next months, the companies will join forces to explore novel application cases in the domain of smart home appliances, exploring the opportunities offered by the mass-manufacturable near-infrared sensors developed in Eindhoven. In fact, the spectral sensing platform developed at MantiSpectra can open new scenarios and uses for future homes and can complement existing devices with material sensing functionalities.
The first interaction with Vestel happened during the virtual CES2021. "Vestel is closer to the end user for many applications envisioned for our technology and has a deep knowledge of the market opportunities" explained M. Petruzzella, the managing director of MantiSpectra, mentioning one of the advantages of this cooperation.
With the collaboration of MantiSpectra and Vestel, new features will be introduced that will make the user's life easier. One application will be fabric type detection for washing machines which will allow, optimizing the amount of detergent, program duration, water amount, and temperature, so that the end user will not have to worry about choosing the right program or trusting a label.
Additionally, fabric type and moisture detection features for dryers will be userfriendly by operating the ideal program for the load to be dried instead of selecting among 15 programs. Additionally, this feature will increase the efficiency of existing machines even for small loads and different textile types by measuring the moisture content more accurately than existing methods.
SSI International to return to Brussels – bigger and better than ever!

The leading global integrated photonics conference and exhibition will once again bring together key players from across the value chain for two-days of strategic technical sessions, dynamic talks and unrivalled networking opportunities.

Join us face-to-face on 28th – 29th June 2022
*90% of exhibition space has gone - book your booth before it's too late!