Fotech Increases Accuracy Of Sensing Technology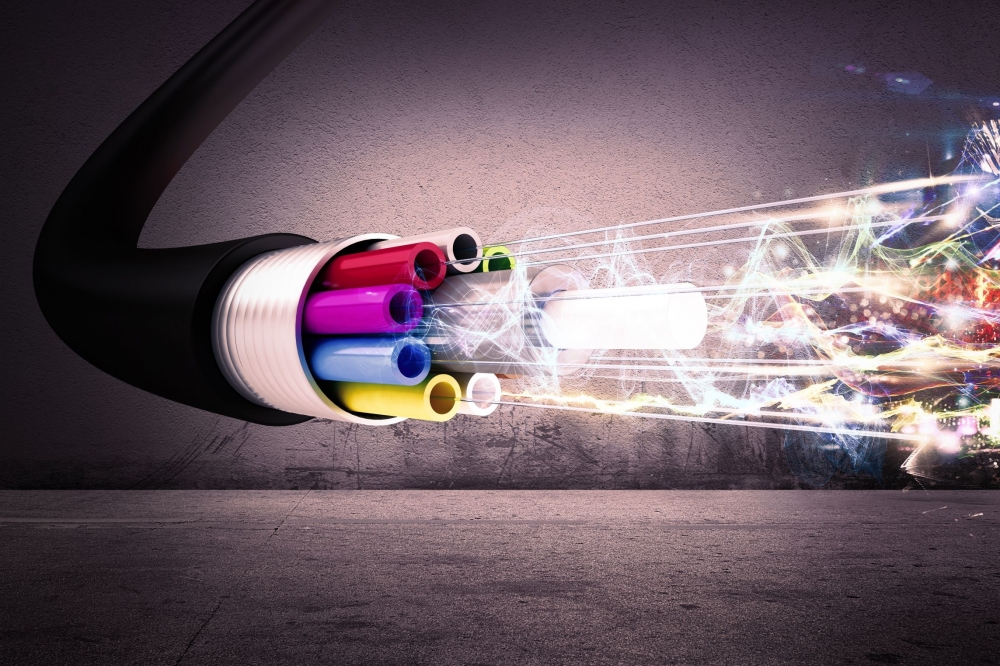 Steve Cammish, Chief Technology Officer at Fotech, a bp Launchpad company, has explained at NVIDIA GTC 2022 how Fotech is able to process the exceptionally high volumes of data it needs for its distributed acoustic sensing (DAS) technology thanks to NVIDIA GPU-accelerated computing. He outlined how machine learning and edge AI is enabling Fotech to improve the accuracy of its devices more quickly to provide extremely high confidence in alarms. GTC is a global AI conference that took place virtually in March.
Fotech's innovative DAS technology essentially turns a fibre optic cable into thousands of sensors, able to detect any disturbances along the length of the fibre. The technology provides valuable information for various applications in pipeline integrity, security, power infrastructure and telecommunications.
One of the key challenges Fotech faces is ensuring the high accuracy of its technology, so customers have full confidence that the system provides accurate incidence alarms.
How DAS works
DAS technology sends thousands of pulses of light along the fibre optic cable every second and monitors the fine pattern of light reflected back. When acoustic or vibrational energy — such as that created by digging, walking or driving — creates a strain on the optical fibre, this changes the reflected light pattern.
The technology uses advanced algorithms and processing techniques to analyse these changes in light pattern to identify and to categorise any disturbance. Each type of disturbance has its own signature, and the technology can tell an operator what happened, exactly where it happened and when it happened — all in real time.
Processing at the edge
"We need to process up to 600MB of data per second," says Cammish. "That is an exceptionally large volume, which would take too long to transfer to the cloud for our customers to get the insights they need and would be too expensive. In order to detect with the sensitivity required, and cover the distance of fibre under monitoring, we require intense edge computing."
Fotech previously used NVIDIA GPUs but recently upgraded to the NVIDIA® Jetson™ edge AI platform, which provides the powerful AI compute capabilities, high-speed interfaces and more to process multiple concurrent workloads. The platform uses the NVIDIA JetPack software development kit, which includes a comprehensive set of tools and libraries such as NVIDIA CUDA and TensorRT to accelerate deep learning, computer vision and multimedia applications.
"The NVIDIA Jetson platform and CUDA libraries are so important as they allow us to process the data in parallel and help us to detect the different types of events, such as spade strikes or footfall," continues Cammish. "Once we know the events, we have much lower data rates, and then we are able either to process them on the device or in the cloud to create alarms."
Machine learning improves detection
Cammish went on to outline in his presentation that Fotech has been able to improve accuracy of events in other ways, too. This has been achieved through implementing new data flows for machine learning to improve detection.
"The current approach requires significant manual tuning of thresholds and frequency bands to classify disruptions like walking, digging and vehicle movements, all of which takes time," says Cammish.
To help with this, Fotech is using NVIDIA TensorRT, a software development kit for high-performance deep learning inference.
"We collect data, we label it, process it and create trained models that we test before we deploy to devices on live sites," continues Cammish. "Using NVIDIA TensorRT allows us to automatically execute models that are constantly improving as we collect more data. We are now able to use machine learning techniques to look for new patterns across the time series data sets and provide new insights for our customers."
Cammish explains that the advantage to investing in, and using, machine learning is that the data can be tuned and the analytics configured more quickly. As such, it is quicker and easier to commission a more accurate system in the field.
"Without NVIDIA computing technology, Fotech would not be able to process all the data at the edge quickly enough to detect events and create insights and incidence alarms with the high confidence that our customers have come to expect from us," Cammish concluded.
Developers, researchers, creators, IT decision makers and business leaders come together at NVIDIA GTC to learn how to shape the world with the power of AI, computer graphics, data science and more.
For further information on Fotech's DAS technology, and to view the GTC presentation on demand visit www.fotech.com.
SSI International to return to Brussels – bigger and better than ever!

The leading global integrated photonics conference and exhibition will once again bring together key players from across the value chain for two-days of strategic technical sessions, dynamic talks and unrivalled networking opportunities.

Join us face-to-face on 28th – 29th June 2022
*90% of exhibition space has gone - book your booth before it's too late!