InferSens to Introduce Ultra-Low-Power Edge DL Sensor Technology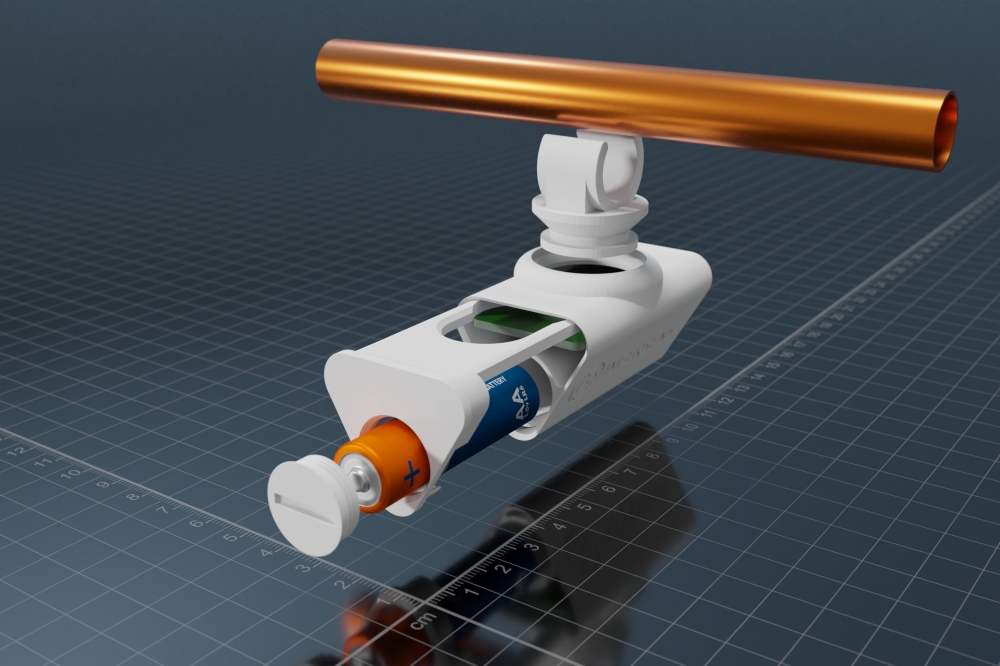 InferSens has announced the first application of itsgame-changing sensor technology, which brings sophisticated deep learning toextremely low-power sensors and opens a raft of new, at-the-edge, data-richsensor applications, which were previously hard or even impossible to address.
Deep learning (DL) is the leading field of artificialintelligence (AI) research - whereby algorithms learn patterns in data withoutexplicitly being programmed to do so. Historically, these types of algorithms for rich sensor data have beenprocessed in the cloud, creating problems of data fidelity, privacy, latency -and above all, energy consumption. Attempts to solve this, by moving DL to the edge, have necessitated theuse of local power sources that greatly hinder wide scale sensordeployment.
InferSens' sensor technology uses state-of-the-art silicon,leading-edge DL models and innovative mechanical- and systems-engineering tobreak the logjam of power consumption vs. performance and bring to market thefirst of a new generation of smart sensors for the built environment andbeyond.
The silicon is an ultra-efficient next-generation neuralaccelerator - the Syntiant NDP120 Neural Decision Processor - which uses atmemory compute and natively processing neural network instructions for enhanceddata optimization, enabling InferSens to achieve on-device deep learningprocessing at only 1% of the power required by traditional processors.
The NDP120 can run multiple AI algorithms simultaneously atunder 1mW, among other sensor and voice applications, and is designed tonatively run multiple deep neural networks on a variety of architectures, suchas CNNs, RNNs and fully connected networks.
Syntiant CEO, Kurt Busch said: "We are delighted to beworking with InferSens to deploy cloud-free sensor solutions with our edge AIprocessor technology. The NDP120 delivers 25x the tensor throughput than ourfirst-generation neural network, enabling highly accurate sensor processingwith near-zero power consumption."
The first product release of InferSens' sensor technology -planned for Q1 2023 - is a low-cost, battery-powered, water flow andtemperature sensor for monitoring and detecting Legionella risk in watersystems. It can be quickly and easily attached to any pipe without any cuttingor plumbing required. It is initially aimed at the commercial and public sectorproperty market (7.6million properties in the UK alone) - where regulationdemands that owners monitor the risks of Legionella - the cause of a potentiallyfatal form of pneumonia contracted via contaminated water.
InferSens CEO, Colin Payne said: "We have been developingour deep tech sensor technology since 2017, with the future of on-device deeplearning in mind, which is why we've been able to achieve pole position withthis revolutionary technology. Ahead of the formal product launch, we areengaging with customers for pilots, under commercial agreement, from a range ofsectors including universities, hospitals, commercial offices, hotels and otherproperty owners and operators."
He continued: "The technology has very significant potentialin multiple other practical uses such as multi-factor building occupancy,combined air quality and compound sensing for buildings and smart cities, andother applications where low power, rich data and smart sensing requirementsconverge. We are looking forward to bringing to market an exciting portfolio ofproducts in due course."
CTO Jonathan Peace will be presenting the technology and thefirst application at the tinyML EMEA Innovation Forum 2022 in Cyprus on 11thOctober 2022.