Neocortec provides sub-GHz ultra-low power wireless mesh modules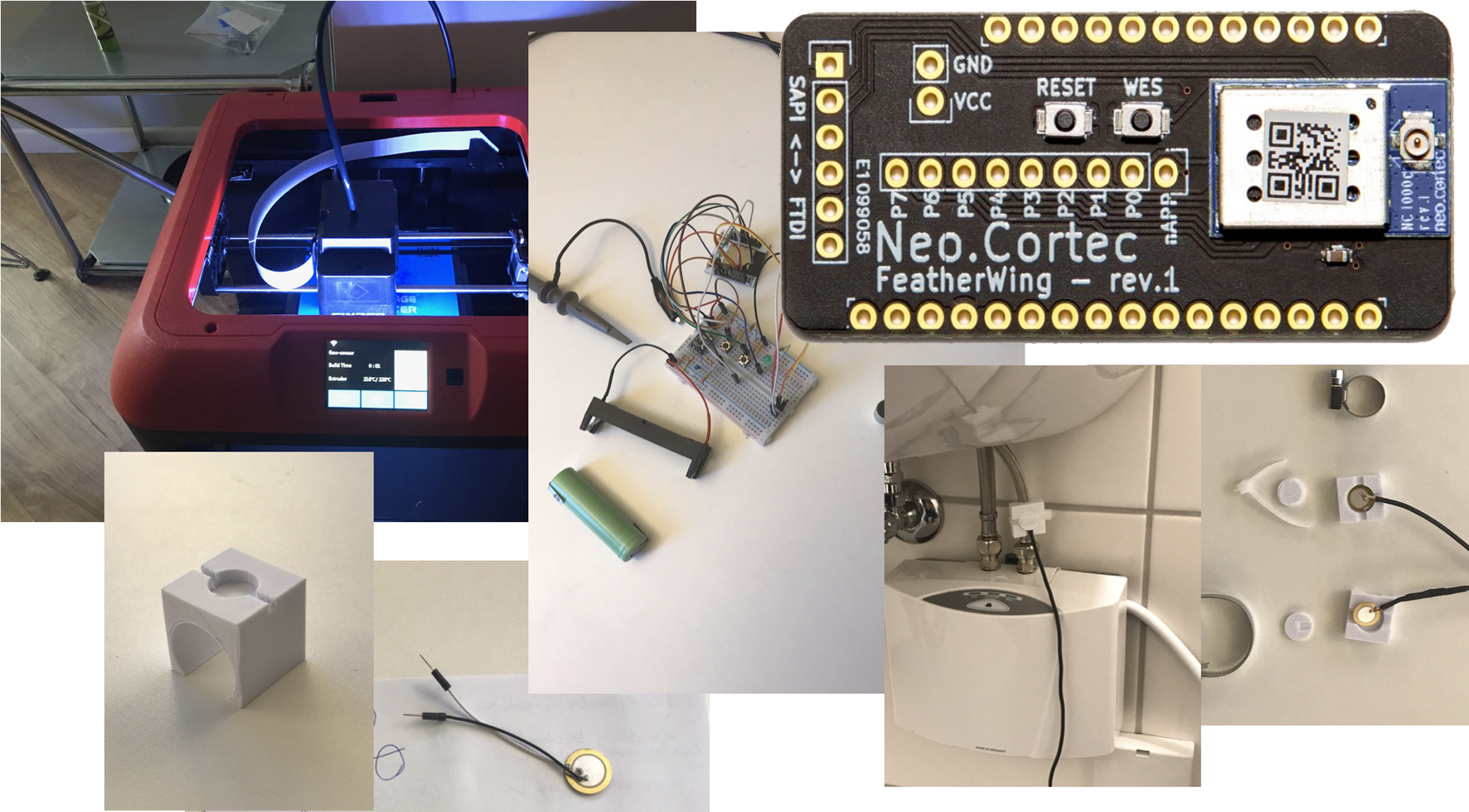 NeoCortec, manufacturer of ultra-low-power bi-directional wireless mesh network modules, now provides its sub-GHz ultra-low power wireless mesh modules to German IoT sensor solutions provider Rocknitive.
Due to the distributed measuring points in a building or engine room of a ship for example, Rocknitive had decided to use a Mesh-Net on battery and sub-GHz for better penetration of the walls. The low-energy sensors from Rocknitive work with batteries and transmit any information wirelessly. Therefore the very low power consumption of the NeoMesh sub-GHz ultra-low power wireless mesh modules from NeoCortec makes them an ideal choice for Rocknitive as they can run on two AA batteries for several years with low installation and operating costs. Also operating on sub-GHz enables the NeoMesh modules to penetrate walls easily.
Comments Mike Lohmann, CEO of Rocknitive: "We compared different mesh-net protocols and NeoMesh from NeoCortec fully meets our technical requirements. Many protocols do not operate on sub-GHz (868/915 MHz) and require permanently on routers and gateways with high energy consumption. Some do not even meet the European duty cycle. With most protocol stacks, there may only be one gateway in the wireless network. NeoMesh from NeoCortec has a very low power consumption and allows multiple gateways. Moreover, due to the preset functions, such as analogue input, digital input and I2C bus, a prototype is easy to implement for our customers. No complex network planning is required."
With NeoMesh a minimally functional product or prototype can simply be integrated into the existing, internal radio network from Rocknitive. Because each sensor is also a router, the setup can be installed very quickly and easily at the customer's location.